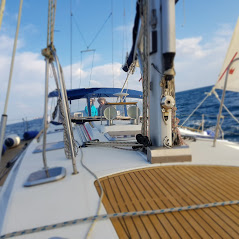 Imbarchi a cabina
Ronik trip in Summer 2020
As every Summer RONIK (Jeanneau Sun Odyssey 52.2) departed for its cruises in sailing boat traveling in the Mediterranean.
Covid-19 cause this year we had huge difficulties until the last moment in deciding how, when, where and under what conditions we put ourselves at sea. The perplexities have been many but, with delay regarding the years precedence, we decide to face our life as sailors.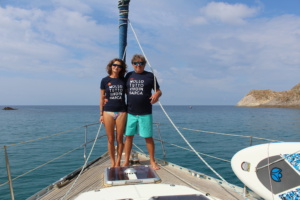 All this involves a physical, mental and structural preparation of ourselves and the boat, not indifferent.
Below you will find our stages week by week: Liguria, Tuscany, Corsica, Pontine and Aeolian Islands
Therefore…. if you want to follow us we will be happy to bring you on board with us just through an internet network. A map with photos and comments will guide you during our trip. Or if you want to sail with us for a week or more we will be happy to host you!
CLICK HERE TO SEE THE REAL-TIME ITINERARY
Fair wind and see you soon!
Mauro & Betty