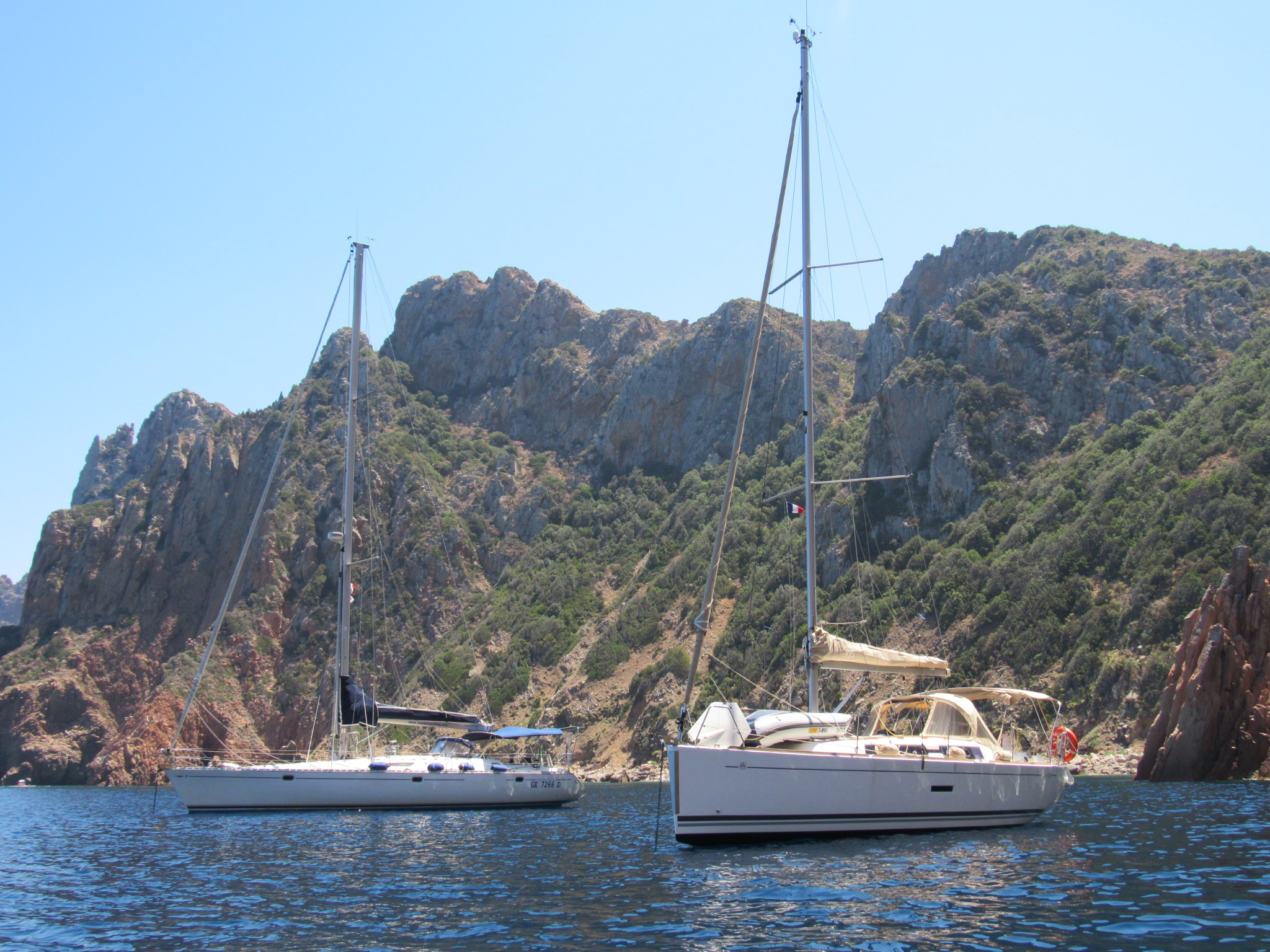 Imbarchi a cabina
SPRING 2020: Cabin Charter –CANCELLED–
Sunday November 24th, 2019
SPRING CRUISE 2020 aboard RONIK
Jeanneau Sun Odyssey 52.2
in CREW CHARTER with skipper and hostess 
Also next season 2020, RONIK (Jeanneau Sun Odyssey 52.2 with 4 double cabins and 4 bathrooms) and its crew will sail with you to make you experience the wonderful emotions of sailing.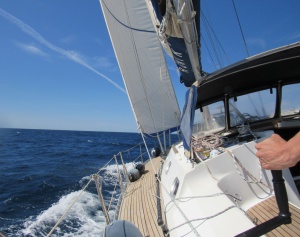 April and May, we will be in Marina di Andora, for wonderful weekends, long weekends and weeks, along the Ligurian and French Riviera arriving up to the Archipelago of Hyeres (Porquerolles and Port Cros Islands). From June to September we will be on a summer cruise along Corsica and Sardinia, to arrive in Sicily and the beautiful Aeolian Islands, where we will sail for much of the summer season between the beautiful volcanic islands and the blue sea.
It will be back in September going up the Tyrrhenian Coast and sailing between Ischia, Capri, the Pontine Islands and the Tuscan Archipelago.
The outline programme is as follows:
Start with EASTER 2020: 3 sailing days
From Friday evening 10/4 to Monday 13/4/2020
Boarding from Andora with navigation along the West Ligurian Riviera and French Riviera: Mentone, Villefranche sur Mer, Nice
Individual rate: Euro 290,00 + extra*
WEEKEND 18/19 and 25/26 APRIL: Sail&Bike in Ligurian Riviera
Saturday morning at 9.00 am to Sunday evening at 18.00 pm
Sailing & Bike: sail in West Riviera from Andora to Sanremo. Optional: Bike along the bike path on the sea.
Individual rate: Euro 160,00 + extra*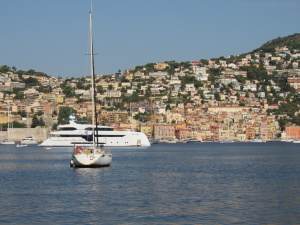 VELACUP 2020 – S. Margherita Ligure : 24/26 APRIL
Regatta and weekend in Tigullio Gulf (Santa Margherita Ligure)
Individual rate: Euro 250,00 + extra*
LONG WEEKND 1st MAY
3 days from 30th April to 3rd May
From Andora sailing to French Riviera, Cap Ferrat, Villefranche sur Mer, Nice
Individual rate: Euro 290,00 + extra*
WEEKEND 9/10 – 16/17 – 23/24 MAY: Ligurian and French Riviera
Sailing in West Ligurian Riviera from Andora to Sanremo and Mentone
Individual rate: Euro 180,00 + extra*
LONG WEEKEND 2nd JUNE – French Riviera
4 days of Summer: Mentone, Cap Ferrat, Villefrance, Ile de lerins, Cannes, Esterel
Individual rate: Euro 390,00 + extra*
The itinerary could change depending on weather trend or on request of clients (compatibly with logistical bases).
Boat: Jeanneau Sun Odyssey 52.2  in Crew Charter
INCLUDED: accomodation in double cabin (not exclusive use) with bathroom, skipper, hostess, insurance.
 Children: –  up to 8 years with accomodation in cabin with parents: 1/2 rate
                    –  over 8 years: full rate
*REIMBURSEMENT EXPENSES TO BE PAID AT BOARDING TIME:
Euro 30,00 per day ( for half board, drinks and fuel) – with at least 4 clients on board
Euro 60,00 per cabin per week: for bed linen, towels and final cleaning
 Extra: ports and ports tax
IMPORTANT:
Free use of fins, masks and snorkelling equipment available on board
For personal luggage we require the use of soft stowage bags, without rigid, semi-rigid armour or wheels – no trolley (any trolley will be stored in the dock for the duration of the cruise)
 On board is NO SMOKING!
We wait for you aboard Ronik !!!